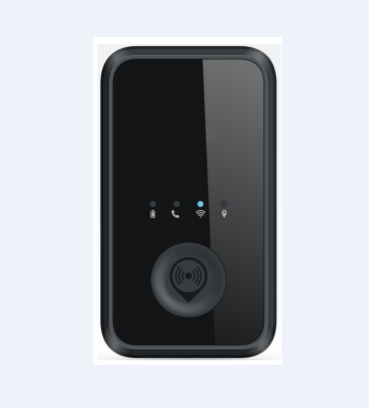 The Bluhuski Prime 4G GPS Tracker is the latest in the line of the reputable Bluhuski Prime series of covert GPS trackers (following on from the Bluhuski Prime 3G GPS Tracker).
Its high performance, reliability and power make the Prime 4G the ideal tracking device for a wide range of uses, such as:
4G GPS vehicle tracker – including as a caravan tracking device.
Asset tracking – especially useful for assets in transit, and those with a history of at high risk of theft.
Lone worker tracking and alert system – the device's SOS button can alert up to three people in case of emergency.
Technical specification: Bluhuski Prime 4G covert GPS tracker
Dimensions: 74.8 x 42.5 x 27mm
Weight: 95g
Battery: 2600mAh Li-Polymer battery
Battery life: approximately 10 days when used for 5-minute reporting
Covert GPS tracker features
Flexibility of use. The tracker has six modes – Eco, Flight, Log, Normal, Park and Pursuit. Set the behaviour of the device to best suit your use case. The mode can be selected on the device, via the mobile app or from your computer.
Live updates. Position updated in real time on the smartphone app or Tracking Panel, making this an ideal 4G GPS vehicle tracker.
Precision. A three-axis accelerometer provides super-sensitive GPS to give you the most precise location.
High performance. An enhanced processor makes the Prime 4G GPS Tracker efficient at relaying and treating data.
Geo-fencing. Define a geographical area in the Tracking Panel for your device to trigger an alert when the tracker leaves the area. This automated alert system is perfect for detecting vehicle and asset theft or unauthorised use (including as a caravan tracking device), and for protecting lone workers.
SOS / panic button. In case of emergency, the SOS button on the front of the tracker can be used to send an alert to up to three people. Ideal for use by lone workers in industries such as logistics, security and utilities.
Worldwide coverage. This covert GPS tracker currently works in 147 countries (where there is GPS and mobile network coverage).
Small, yet powerful. The small size of the Prime 4G (approx. 7.5 x 4.25 x 2.7cm) makes it an ideal covert GPS tracker; perfect for use as a vehicle or asset tracker to avoid easy detection. Despite its compact nature, the device boasts a high-capacity 2600mAh battery, extending its tracking ability.
Tracking subscriptions and pay as you go packages
Configuring and tracking your Bluhuski Prime 4G GPS device is simple through the browser-based Tracking Panel or the dedicated smartphone app. Sending commands and receiving data from your device requires the use of either Bluhuski pay-as-you-go (PAYG) credits or one of our Bluhuski unlimited plans.
Choose from the following subscriptions:
Or buy PAYG credit packs:
Further information
The Bluhuski Prime 4G covert GPS tracker is manufactured by Bluhuski Covert Technology. Devices come with a 12-month warranty from the date of purchase and aftersales telephone and email support is provided by Bluhuski (details are provided after purchase).
If you want this device to be shipped to an address outside of the United Kingdom, please contact us for a delivery fee quote.
Read more on our Covert GPS Tracker FAQs page.
Please read the Terms and Conditions for this product before completing your purchase.