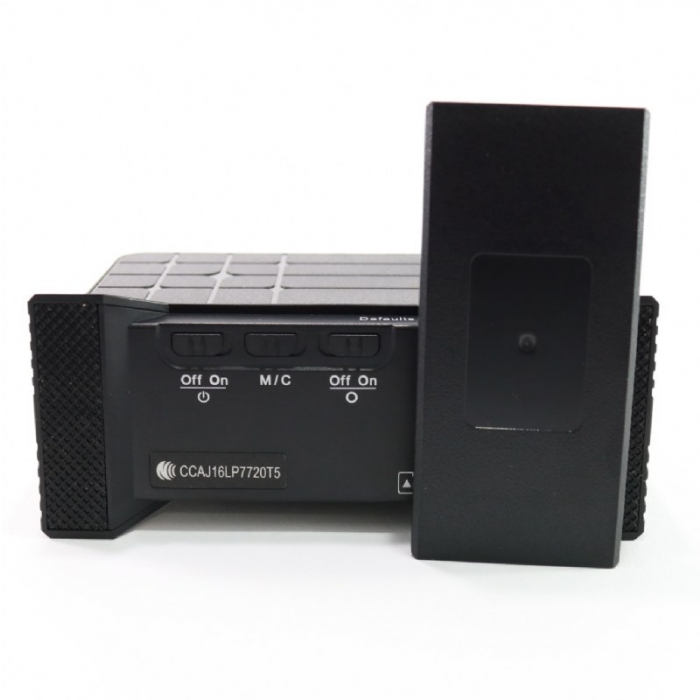 A covert camera system hidden in a WiFi booster module, which would not be given a second glance in a home or office.
The LawMate PV-WB10i is a high-definition (1080p) covert camera system, that actually works as a WiFi booster, as well. This hidden camera system is mains-powered, so it never runs out of charge.
Paired with the free LawMate mobile app (available for Apple and Android devices), the PV-WB10i allows you to watch a live stream from the hidden camera, and its WiFi connectivity allows for remote accees to control the device's resolution settings, time/date, SD card formatting and to start and stop recording. Footage captured with the camera can also be downloaded wirelessly.
Instantly review the captured footage on a smartphone or tablet. Live-stream video up to a distance of five metres.
Easy to set up and maintain.
Key features and technical specification of the PV-WB10i WiFi Booster Hidden Camera
High-definition video. 1080p resolution at 30 frames per second.
Full remote control. Set up and control the device using the LawMate app.
Real-time viewing and remote download. Watch a live stream as the camera captures footage or download video wirelessly.
Law enforcement-grade video and audio capture.
Works in low-light settings. Senor sensitivity is 0.1 Lux at f2.0.
Watermarked footage. Footage is stamped with the date and time of capture.
Mains-powered. No batteries means no running out of charge.
Micro SD card slot. Write a 'hard' copy of footage. Device supports up to a 32GB Micro SD card. (16GB card included with the camera).
Photo-capable. Shoot still photographs – 2MP JPEG files (1,600 x 1,200px).
Flexibility. Choose the video resolution from the app – 1080p, 720p or WVGA, all at 30fps.
Common file formats. Video writes as H.264 .MOV files.
Dimensions: 26 x 110 x 90mm.
Bonus functionality. Hidden camera is not only disguised as a WiFi booster, but also works as an active WiFi booster.
What's in the box?
1x LawMate PV-WB10i Covert Camera System
1x 16GB Micro SD Card
1x USB connection cable
1x Mains adaptor lead
1x Instruction manual
The LawMate app for controlling the camera and reviewing footage is available for free from the App Store and Google Play.
Please read the Terms and Conditions for this product before completing your purchase.